Canes
When you need support, lean on a cane. When you need a cane, lean on us.
Our Canes
Canes are ideal for individuals who have minimal mobility issues. They help distribute weight, improve stability and provide additional support when walking. Canes are a popular choice for those looking for a little extra assistance because they are easy to transport and can be used on many types of surfaces.
At Kubat HealthCare, we offer a large variety of canes in many different colors, sizes, and styles. Visit one of our stores and talk to our expert medical supply specialists who can help you find the best cane that fits your unique needs.
Please note that products may vary across our stores. Please contact your nearest Kubat HealthCare for cane availability.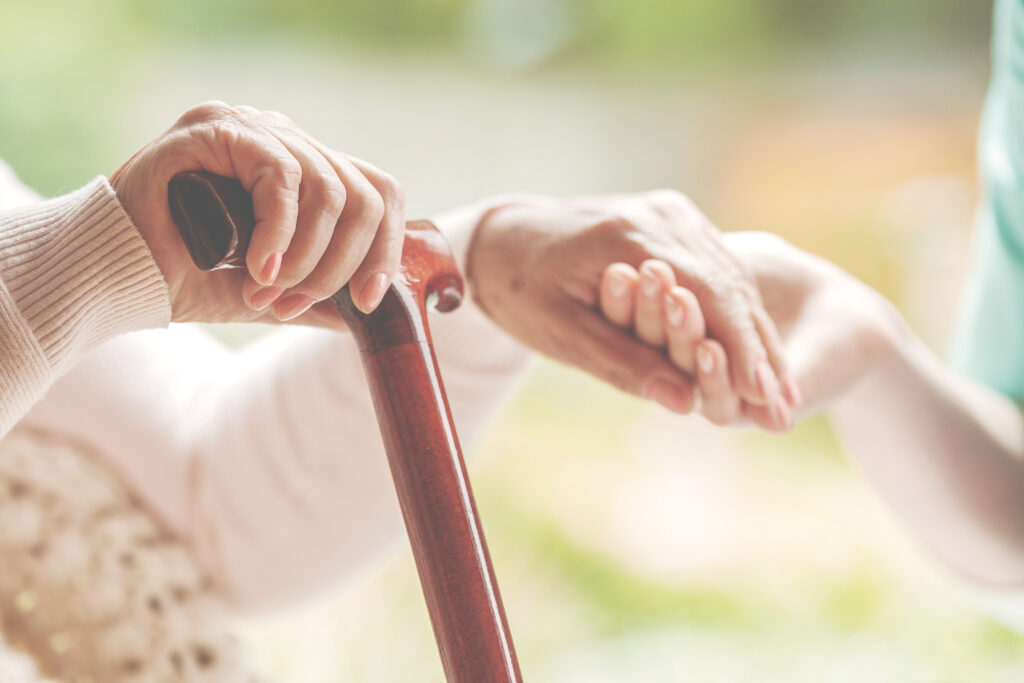 Palm Handle Canes
Palm handle canes are much more comfortable than standard cane handles. The anatomical design and large palm surface provide added support to reduce hand fatigue and strain. The palm handle works especially well for people experiencing carpal tunnel syndrome or arthritis.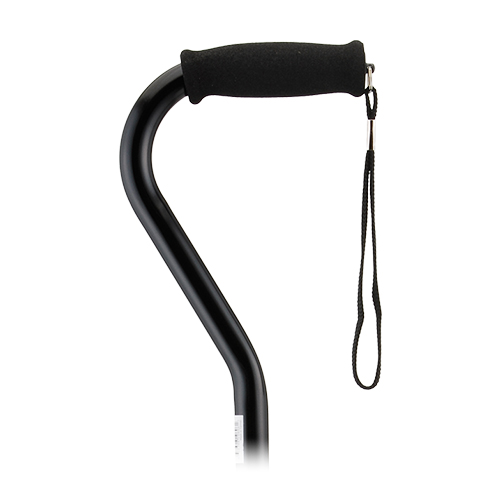 Offset Canes with Strap
Offset canes with straps are many people's favorite. The offset shape provides excellent support for the wrist, the soft grip is comfortable for the hands and the strap is super convenient.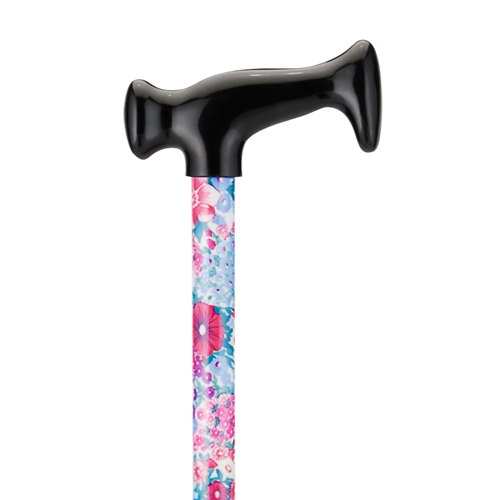 T-Handle Canes
T-handle canes are both popular and traditional with their classic cane design. The t-handles are made of durable plastic that is easy to maintain and lasts for many years.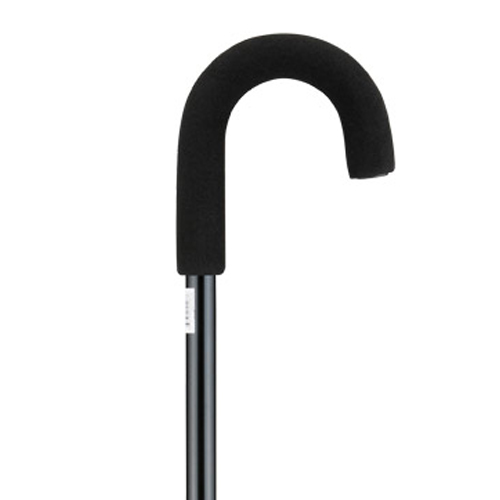 Curved Canes
Curved canes are easy to handle and comfortable to use. The curved handle has a comfortable soft-grip and is also easy to hang on a coat rack or hook.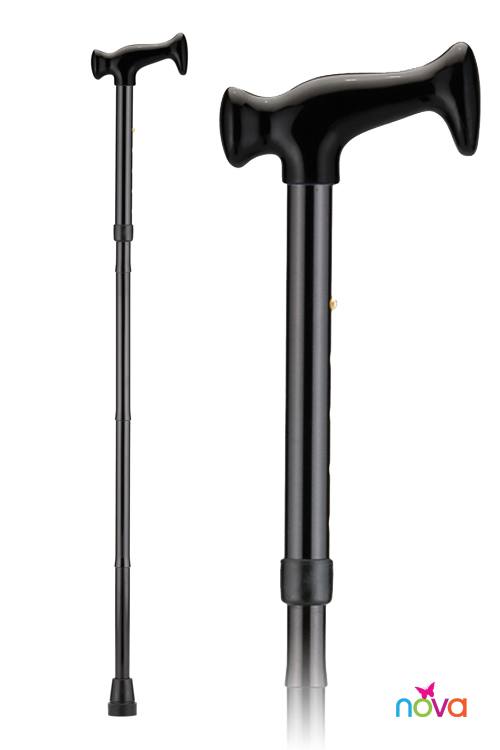 Folding Canes
Folding canes are very functional because you can take them anywhere. They are easy to fold up and store in a purse or backpack and unfold when you need it.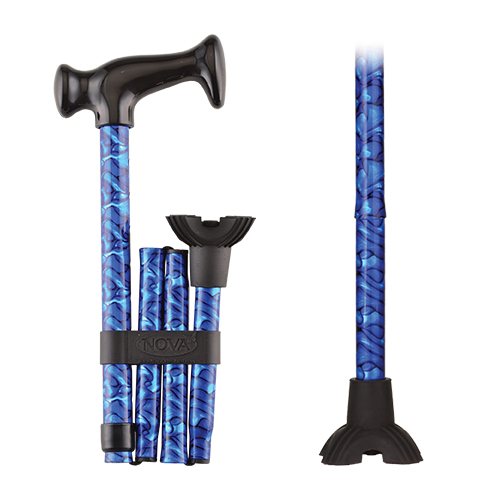 QT Folding Canes
Mini Quad Cane Tip improves stability and traction on uneven terrain, reduces the impact on the user's hand and wrist, and allows the cane to stand on its own on smooth and level surfaces.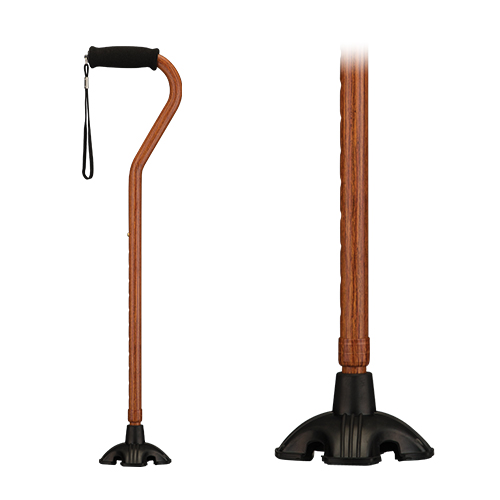 SugarCane by Nova
The SugarCane by Nova is the ultimate cane solution and fashion accessory. The offset shape provides excellent support for the wrist and the soft grip is comfortable for the hands. The Quad Tip base stands the SugarCane upright on flat surfaces, provides great stability and traction on uneven and sloped terrain, and helps to reduce strain on the hand and wrist.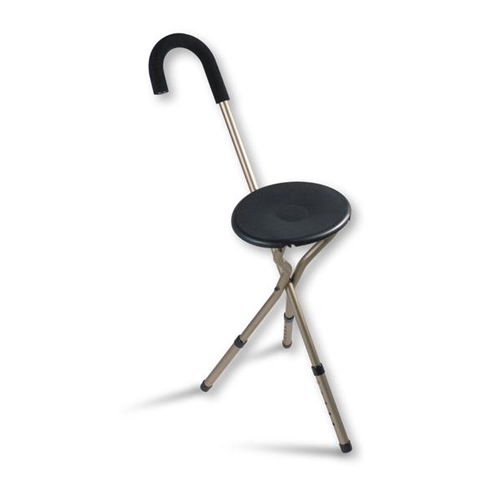 Specialty Canes
Our collection of specialty canes include a travel seat canes, adjustable folding seat canes, folding cane for the visually impaired, extra tall canes with swaneck handle, and more.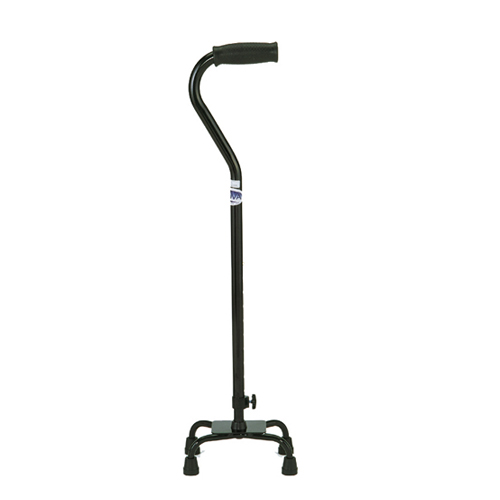 Quad Canes
Quad canes provide more support and stability than canes with a standard tip as a base. They can be rotated to use with either the right or left hand.
Additional Mobility Products