We cannot accept returns for a refund on prescriptions. All items are subject to a 15% restocking fee.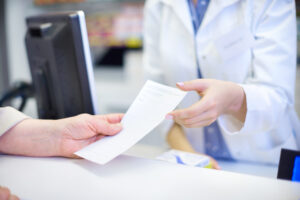 The Items We Sell
Kubat HealthCare sells medical supplies, over-the-counter (OTC) items and home medical equipment. All the items we sell are in their original packaging from the manufacturer and are brand new unless otherwise specified at the time of order placement.
Incorrect Items
If you are shipped an incorrect item that was due to an error on our part we will replace it without an additional fee. Please contact us within 10 days of the original receipt and we will work to arrange a replacement.
Defective or Damaged Items and Warranties
Kubat HealthCare carries high-quality products and guarantees that our products are in working condition when you receive them. Should the item be damaged then we will replace it for the same exact item. Please contact us within 10 days of receipt to arrange a replacement.
Warranties are handled at the sole discretion of the manufacturer. Kubat Pharmacy has made arrangements with some manufacturers to handle warranties directly at the store level. We will take care of the manufacturer's warranty based on our agreement with the manufacturer. If the item you purchased is defective within the warranty period please call (402) 315‐1930 for warranty service.
Special Orders Non-Stock Items
Custom orders, Special orders are NON-RETURNABLE and CANNOT BE CANCELLED once item is placed with our suppliers. Special orders or non-stock items cannot be returned even if the product is unused or unopened.
Mistaken or Unwanted Items
All medical items and supplies may be returned for a full refund within a 30 day time period with an exception to personal wear items. If you ordered an item by mistake or need to return an item you may do so within 30 days. The item must be in the original manufacturer's packaging, with a receipt, and in new condition. Once we receive your returned shipment and it passes our inspection then you will be reimbursed for your item. Kubat will not reimburse for shipping costs. No refunds after 30 days (no exceptions.)